Primary goals
JHDN's primary goals are to provide and share information on the latest researches and resources on HD, through the internet activities.
Activities
・To run and update the JHDN website and the JHDN listserve
・To liaison with other HD societies, i.e WFN/IHA for the latest information on the development of the researches around the world
・ To translate and distribute the documents and publications from other countries for Japanese readers
・To distribute the newsletters (once in a year), the short news letters (fax or mail) to HD families and those who are interested
・ To organize HD family meetings for informal talks and discussions
Greetings from representative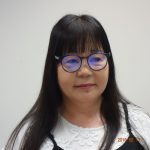 I am KASE Toshie, representative of JHDN and honored to put my greeting words below.
After my husband developed Huntington's disease, I had gotten through experience of severe care over decades. HD is autosomal dominantly inherited, so if either parent has the causative gene, it is inherited to its child with a 50% chance. My husband's mother and sister had also developed, and my husband, along with his family, had fought more than half of his life with this disease.
Care was very difficult and even exhausted because my husband had severe mental symptoms. It took 12 years to connect to a medical institution, eventually I had kept my husband in the hospital, and when I was able to afford myself, I finally felt that I loved my husband. Since I got involved in JHDN, my life has been changed to one without regret. Although the symptoms of HD vary, many families have experienced significant care. I would say it is important to cry and speak out complaints at any time. We cannot move forward unless we accept a difficult situation. JHDN would like to support you.
Unfortunately, there is no cure for HD at this time. It is important for us to be aware of changes of patient's conditions which worsen over 10 to 15 years. Because the purpose of treatment is to relieve the burden of symptoms, to maximize physical function, and to optimize quality of daily life, it is essential to improve communication among healthcare professionals, families, supporters and patients themselves. It can be difficult to care for HD patients, but at the same time it is "challenging but rewarding".
As for future JHDN activities, we will consider activities and measures to facilitate communication with related parties. Above all, we want to support patients who may have difficulties to connect to genetic counseling and medical institutions due to geographical limitations.
Thank you for your cooperation.